It's become increasingly common for businesses and different organizations to provide "links" to online material in lieu of handing out paper that may get wasted. QR codes are now a frequent site in restaurants, retail stores, and even National Parks. But a new trend takes these codes to an entirely new level. Artistic QR codes allow the originator to get creative with their "code," which opens up a lot of possibilities. Here's what you need to know.
What Are QR Codes?
QR is short for "Quick Response." These are scannable codes that store a variety of data. Most often, a QR code will redirect the user to websites, landing pages, store coupons, or social media profiles. For example, a person can place a QR code on a business flyer, sign, or product that sends users to a landing page.
The QR code was invented in 1994 by Masahiro Hara, chief engineer of Denso Wave, as a means to track parts and vehicles moving through the company's assembly line. But, the technology didn't gain traction until the smartphone became popular. When Apple integrated a QR reader into its iPhones in 2017, these solutions became more commonplace.
QR code use skyrocketed in 2020 when businesses and consumers began frantically seeking more "touchless" solutions in response to the COVID-19 pandemic. At the same time, marketers began to realize the many strategic uses for these solutions.
QR codes are now used extensively by businesses and organizations for several reasons. They're small in size yet can hold up to 100x more data than a standard bar code. They are damage and dirt-resistant. And they're readable from just about any angle, which isn't the case with barcodes.
How QR Codes Work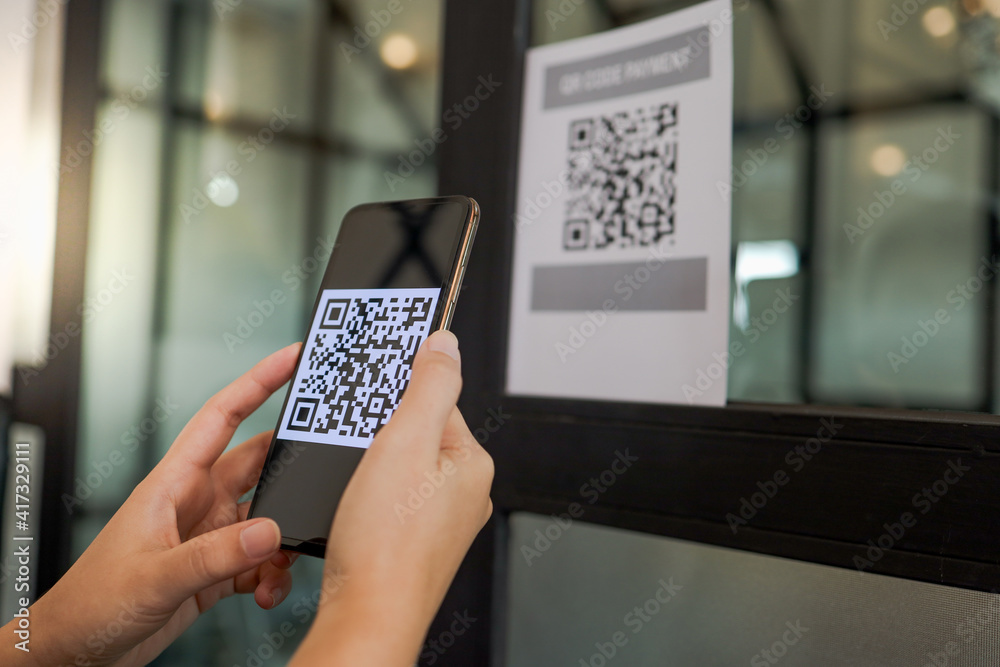 A QR code looks like a type of barcode, similar to what you see on the products you buy. Each code consists of a unique series of black dots and squares, which represent different pieces of data. When scanned using a QR code reader or smartphone app, the barcode translates into human-readable information.
QR codes vary in function and design and fall into two primary categories — static and dynamic. Static QR codes contain data that can't be modified once the code is created. So, if you make an error or misspell something, you'll simply need to start over to create a new code. These types of QR codes are used for things like employee IDs, Wi-Fi passwords, and access codes.
Dynamic QR codes don't necessarily contain data except for the specific URL you are redirecting users to. Then, you can change the information on that URL, such as a website, menu, or product description, as often as you'd like.
The Emergence of Artistic QR Codes
A recent Reddit post showcased the idea of creating artistic QR codes. These codes combine the traditional squares and bars that create the coding necessary for a QR code to function with artwork, such as images or photos. The post generated instant excitement, including a discussion of the many possibilities for this new technology.
The idea to make "beautiful" QR codes was considered years ago. But it was too challenging to implement. It was only recently possible to accomplish this with the development of generative artificial intelligence (AI). You can view some examples of artistic QR codes here.
Different Uses for Artistic QR Codes
Fortunately, your business's QR codes don't have to look the same as everyone else's. In other words, they don't have to be boring. Thanks to this new trend, you can create a collection of artistic QR codes that are both functional and interesting. Some of the different ways your business can use artistic QR codes include:
Social Media QR Codes

— A social media QR code can either connect a consumer with all of your social media platforms or transport someone from social media to your business's website.

Product Packaging

— A QR code on a product package can tell consumers more information about the product's origins and its ingredients and even offer suggestions for installation or use.

Network and Wi-Fi Access

— A QR code can provide direct network or Wi-Fi access to employees or visitors.

Restaurant Menus

— Many restaurants are now including QR codes on tables that link to their latest menu. Some even allow online ordering.

E-Learning

— Shoppers can click on a QR code to get more information about a product or to learn more about an art exhibit.

Inventory Management

— QR codes are another way businesses can track and manage inventory.

Equipment Tracking

— A QR code can help a business track equipment for security and maintenance purposes.

Medical and Pharmaceutical

— Reading medical and pharmaceutical brochures is hardly enjoyable. But a QR code can link patients to videos and other content that is more explanatory.

Event Ticketing

— QR codes can hold a consumer's unique event ticket information as well as itinerary, maps, and other vital information.
How to Generate QR Codes With Art Using AI
If you want to create your own artistic QR codes, you can do so manually. But it's complicated, and there's no guarantee the code will work 100% of the time. Since this is a new technology, you may want to use one of the several websites that have popped up to offer the service. A few of these include QR Tiger and Quick QR Art.
QR codes are an incredibly useful business tool. They allow your business to quickly communicate information with customers, business partners, and employees. Now, those codes are also pretty cool since you can get creative with them, opening up the opportunity to inject branding and other messages into the image itself.